The first person from each firm who takes EVPro will be set up as the 'Admin' user. If other users need to have this permission, perhaps for a short period of time to help with any settings that need to be amended, follow these instructions:
Log into EVPro and click the cog in the right-hand corner.
Select General Settings and then Users on the left-hand menu.
Find the user that you are going to give Admin rights to and click the vertical ellipse on the right-hand side.
Select 'Edit' and then change the 'Admin rights' to Yes.
Save the changes.
To remove the permission, follow the instructions but change the 'Admin rights' to No.
Which Settings area to review?
Now that you have EVPro, there may be some setting up that is needed depending on the Modules you have taken.
These are the settings that need to be considered for each module: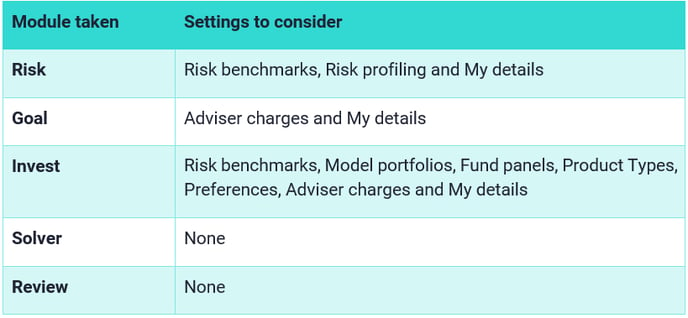 These areas will be for you to review and will not necessarily mean that you will be making amendments in all of the setting areas.
For example, if you are going to use the EV Risk Benchmarks then there would be nothing for you to do. If you don't use Fund panels, this area can be ignored.
There is a Settings Guide which gives information about each section and how to make any changes. EVPro Settings Tool Guide