I am adding a new client's existing plans into Assets, can I use a model portfolio to add funds?
Yes, this can be done as long as the model portfolio has been set up in General Settings area.
Once this has been, simply use the 'Import a model portfolio' to add to the funds from the Model Portfolio.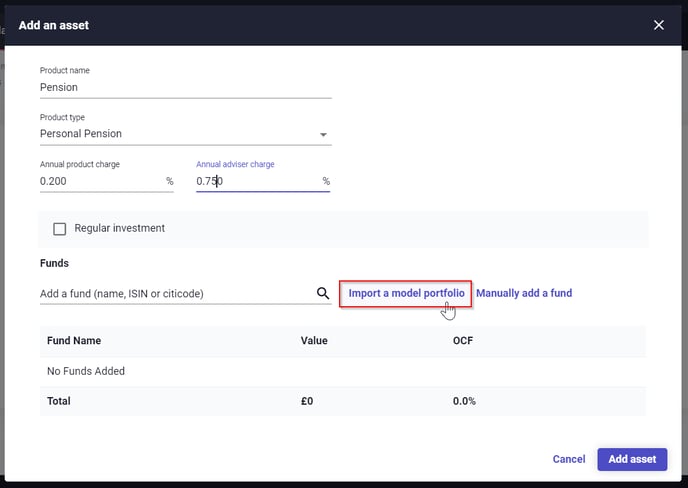 Once chosen, add the total value of the model portfolio for this plan.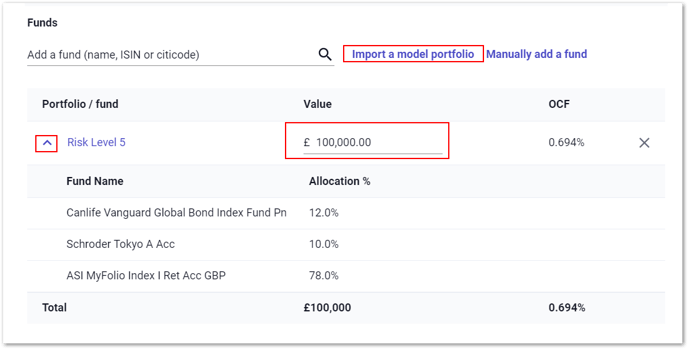 The arrow next to the name of the model portfolio shows the funds and their percentages. The fund percentages cannot be amended here.