Within Settings, find Model Portfolios on the left-hand menu:
Click 'Add a model portfolio'
Click 'Import Funds'
Copy or manually add the ISIN or Citicode into the column labelled 'Funds'
If using Asset classes, add in the EV Asset class in this format XXXXX_XXXXX i.e. MONEY_MARKET
Copy or manually add the fund allocations
Click Import Funds
Give the Model Portfolio a name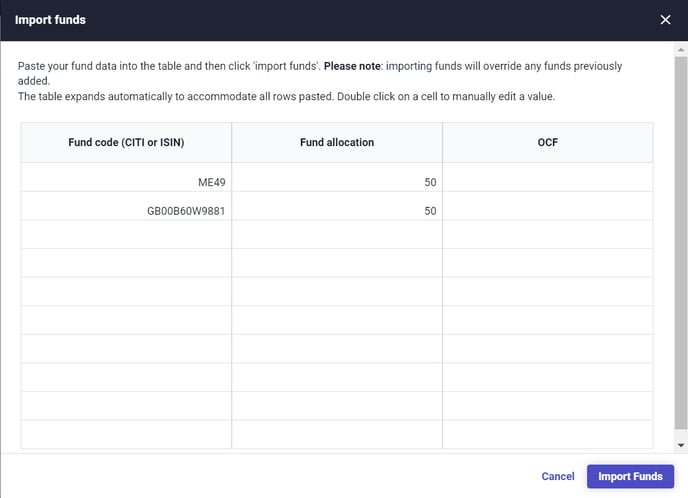 All the funds will now show on the Model Portfolio and the OCF will be picked up from the FE fud feed we receive. If the OCF is blank, then this figure or an alternative can be manually added in.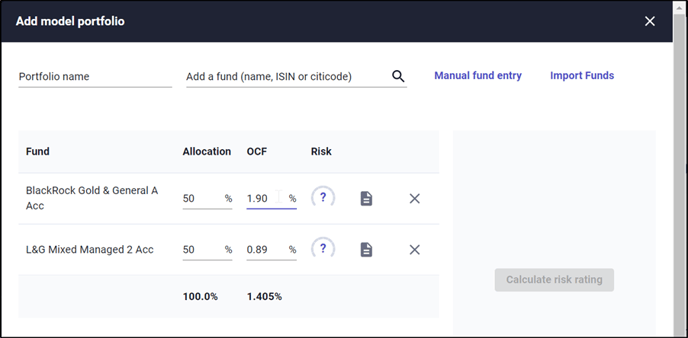 At this point if Cash needs to be added, it can be once the import has been completed. Once done, click 'Calculate risk rating'.
The import will overwrite any funds that have been added manually to the model portfolio.
Save the record and then click 'Publish' to enable it to be used in EVPro.