This will only need to be done, if you want to remove or replace existing question sets such as Capacity for Loss, or add a new custom questionnaire in.
This is done in General Settings > Client profiling and can only be done by a user with Admin rights.
Click the 'Add new question set' and enter a 'Questionnaire name'. Now click into the box next to each section to be included.
With Capacity for Loss, once clicked a drop down list will appear of the available questionnaires that could be added.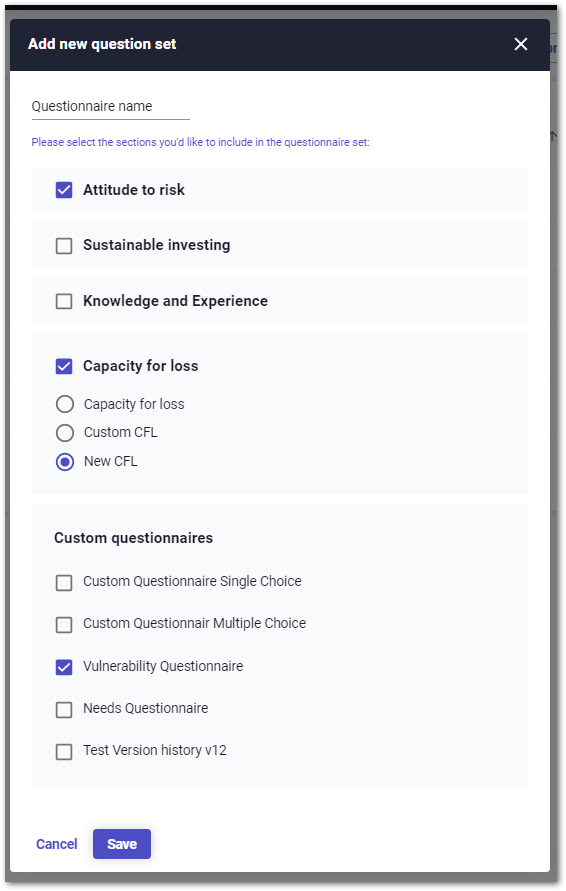 Select the questionnaires applicable and 'Save'.
Now this new Question set will need to be published. Click the word 'Publish' to do this.

The final thing to do it to make the Question set active, which means that it is the one used going forward. Click 'Change active question set' and choose the set just created and 'Save'. A green tick will appear next to the one selected in the list.
Please note: it is possible to chose questionnaires that do not show as published, but have been previously published. In this case, the last published version will be used.